2021 trending of photo printed socks
July 28,2021
Printing photos on socks is a very cute and cool way, full of personalization, because everyone likes different things, and because of this, they are more like customized. By the way, animal print compression socks is one of trend socks.
Customize photo printed socks in advance to prepare for the upcoming autumn and winter. But for fashion, we don't have to consider the season. In summer, they can also be very good items. They can be matched with fashionable slippers and sneakers.
Now you can see them on the street, because socks have become summer's essential item. It is best to match with a single product, which can also play a role in sun protection.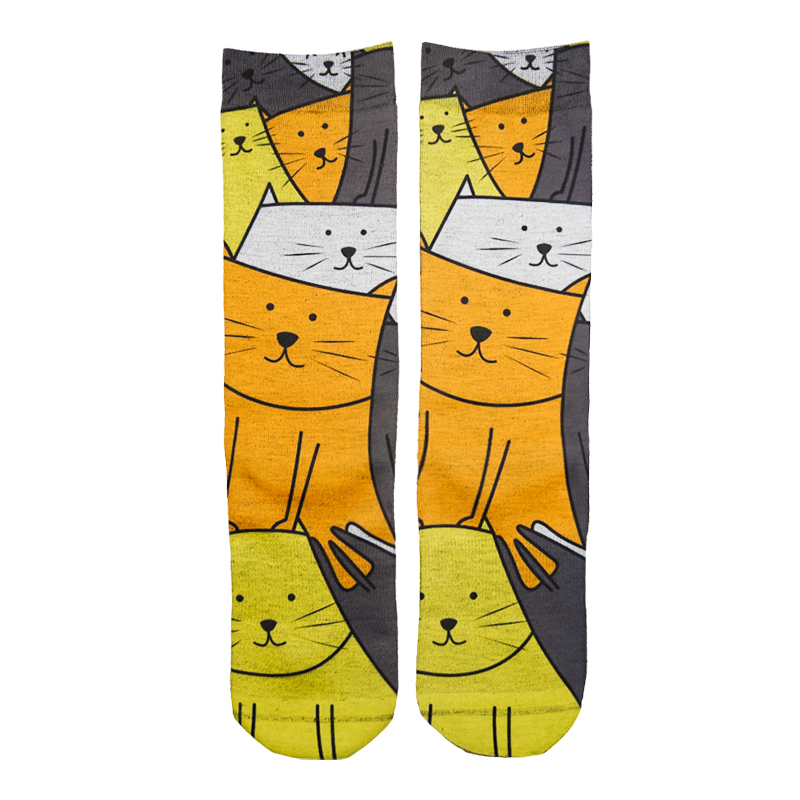 animal print compression socks
Why these customized socks are so trending?
Well, you can never tell for sure why these crazy funky trends catch on, but I would like to propose one hypothesis on why these photo socks are becoming popular these winters.
Firstly, every household has a tradition of hanging socks for children's beloved Santa in the hope of getting gifts in these socks. Secondly, every year at Christmas, people tend to click crazy family photos near the Christmas tree. Combining these two traditions, a new trend is born with people's faces on a pair of sock. If you have a perference for animal pattern, animal socks is also a good choice.
Open up your curiosity-how do you achieve the print on the socks?

More professionally, it is made by machine, and socks machine is used for pattern design, such as computer jacquard knitting machine. One needle selection drum can be used to select needles, and a variety of minute needle methods can be used to knit a variety of colors.
How to print patterns on socks?
First use a sock machine to knit the socks, and then use an embroidery machine or printing machine to embroider or print the socks.

Or you can embroider by yourself, and various patterns. Different thread and knitting techniques can be used to add patterns to socks.
There is also a more convenient way to take the most, large-scale digital printing of printed fabrics and so on.
Mastering the new trend
We wholesale photo printed socks, they are always with high quality, because they are hot in summer, they still have some stock now, if you are interested, please contact us as soon as possible. Of course, if you yearn for your custom bowling socks printed according to your needs, we can help you to make it happen.